ANLAN EMS Photon Therapy Eye Massager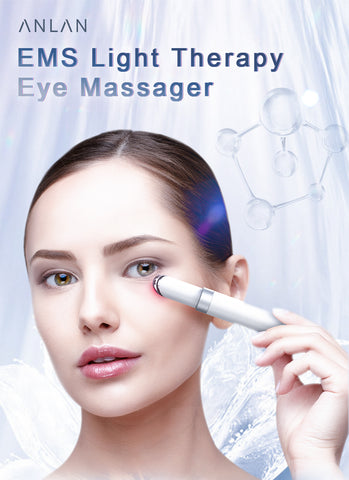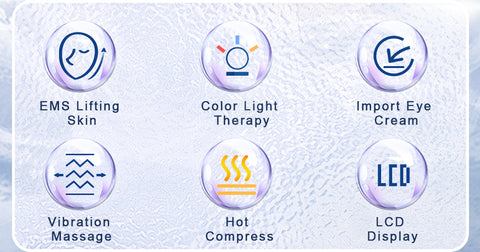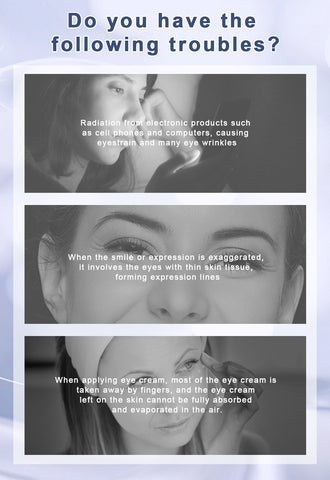 EMS Photon Therapy Eye Massager
Micro-current skin massage stimualtes eye muscle movement, lifts the skin around the eyes, restores muscle elasticity, reduces eye lines, makes the eyes firmer and younger.
Red light: Help to improve cell activity, promote cell metabolism, stimulate collagen growth, thereby increasing skin elas-ticity, repair sensitive skin.

Blue light: Destroy bacteria and improve inflammatory skin, inhibit excessive oil secretion which afterwards improve acne, black head, enlarged pores.

Yellow light: Help to decompose skin melanin, promote cell growth, thereby forming delicate and shiny skin.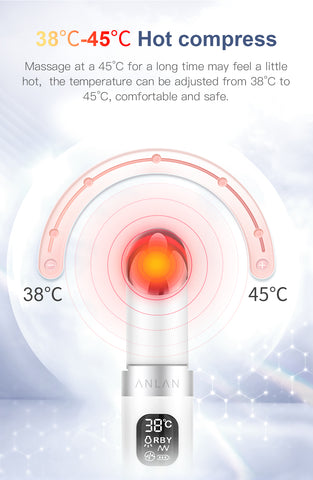 · Adjusting temperature 38-45 ℃ meets different needs.
Comfortable hot compress temperature massages eyes, to better promote the absorption of eye cream so that skincare products play a greater value.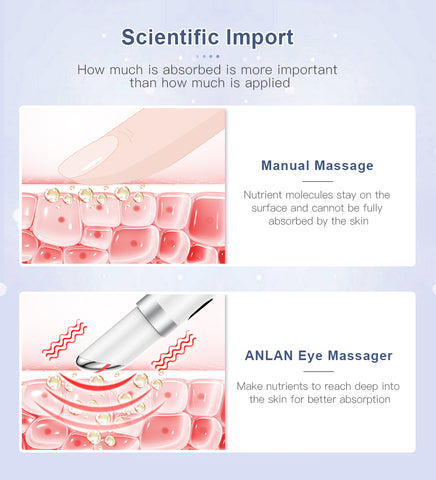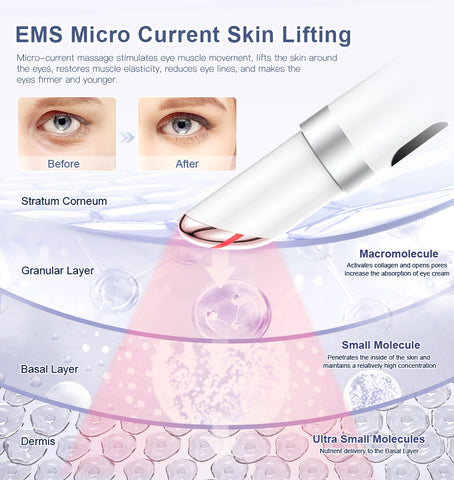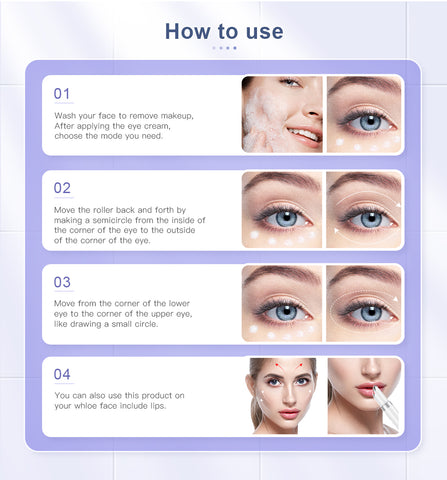 How to use
1. Wash your face to remove makeup, After appling the eye cream, choose the mode you need.
2. Move the roller back and forth by making a semicircle from the inside of the corner of the outside of the corner of the eye.
3. Move from the corner of the lower eye to the corner of the upper eye, like drawing a small circle.
4. You can also use this product on your whole face include lips.