ANLAN Diamond Electric Heated Eyelash Curler USB Charging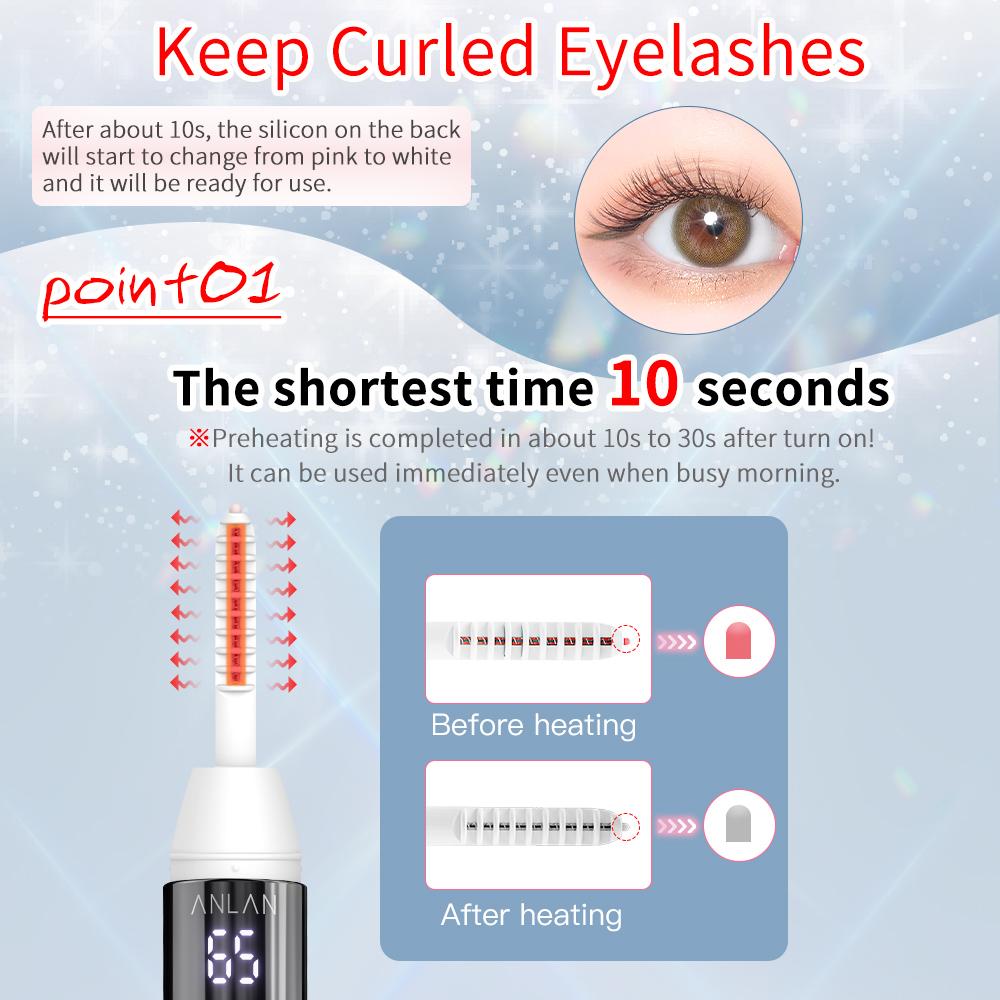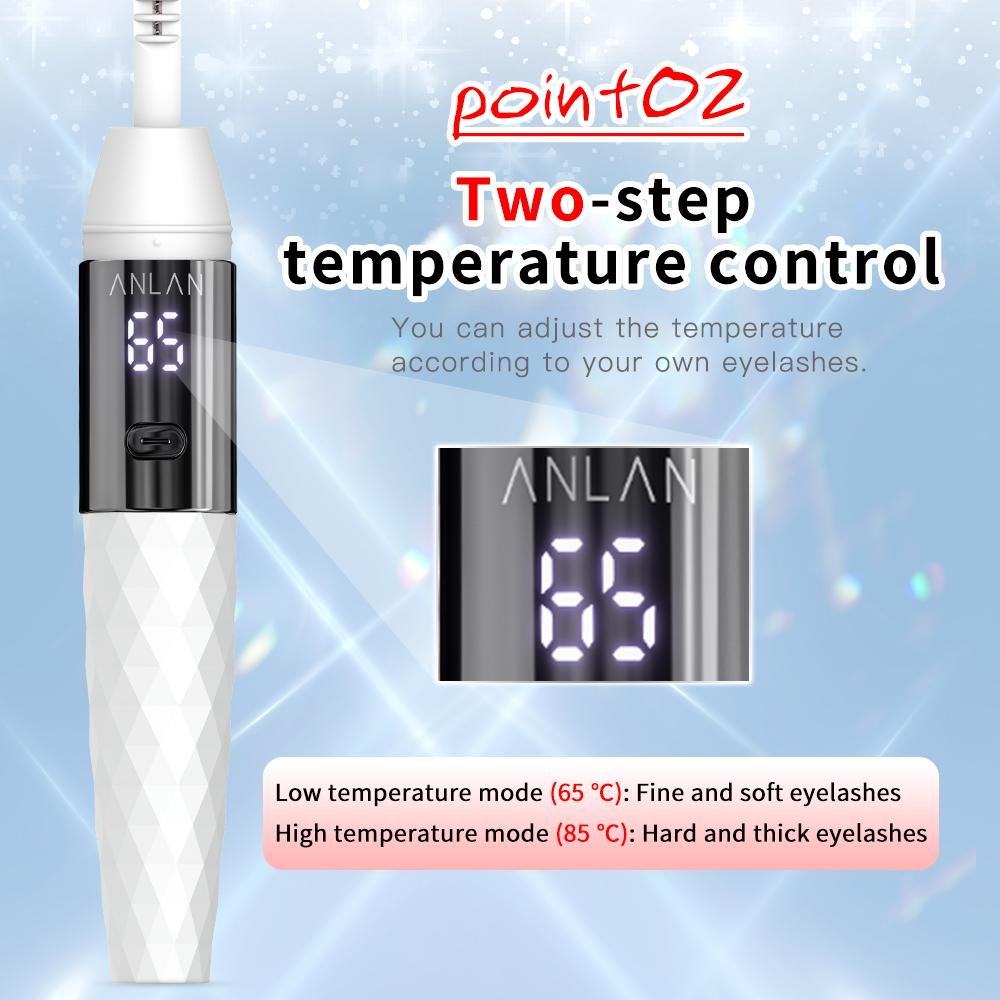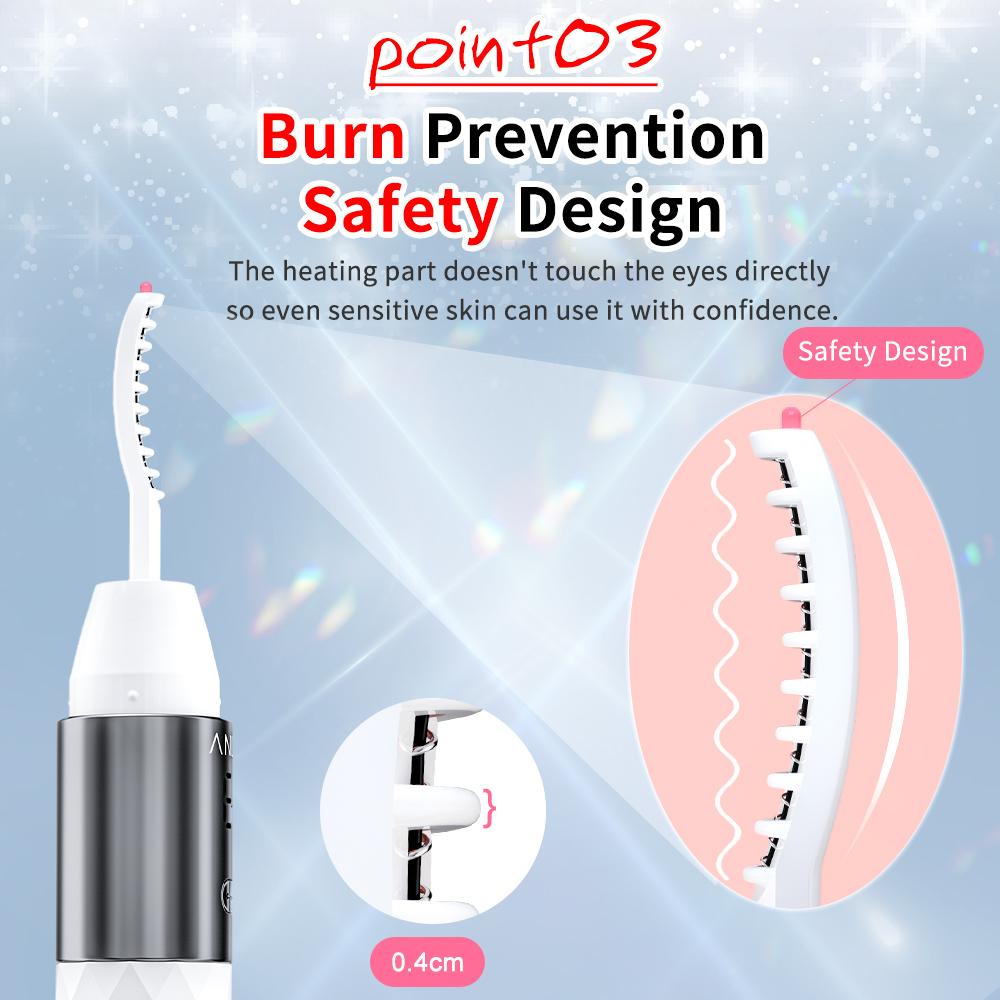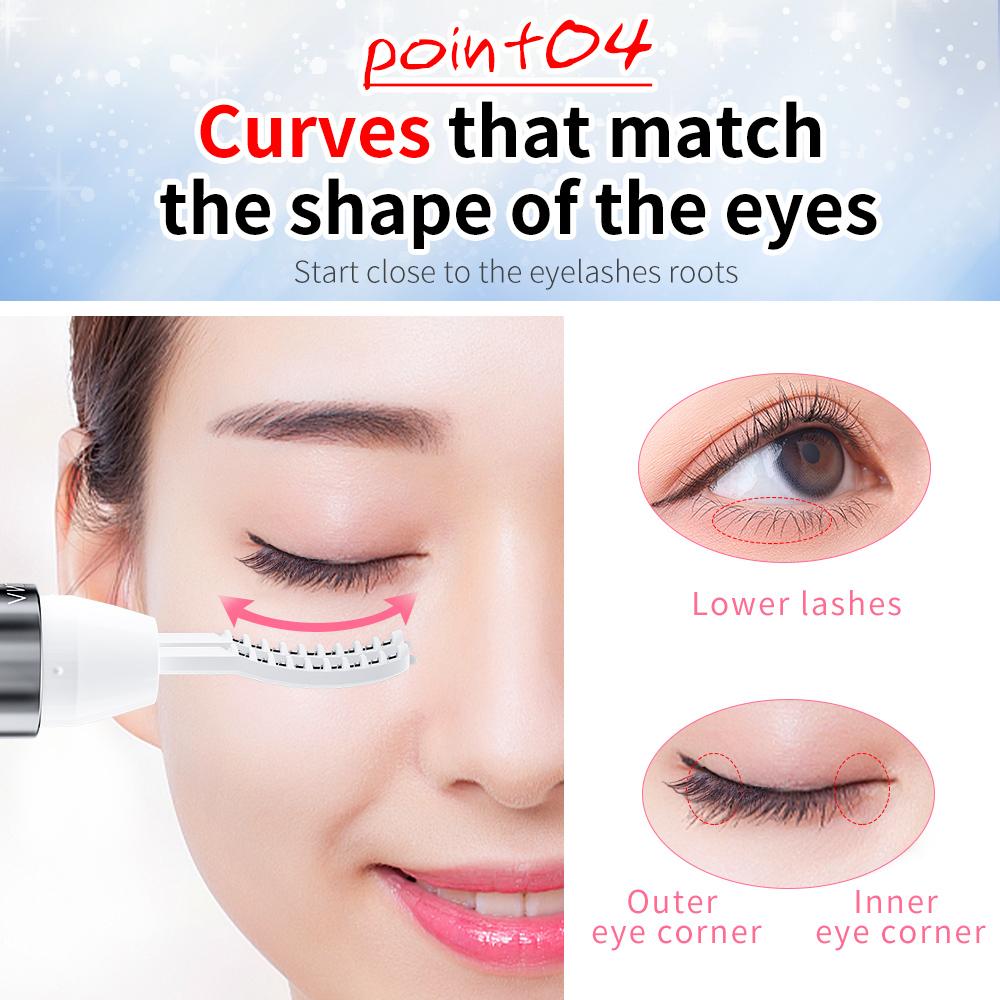 Features:
💫. Warm up for 10-15 seconds, long-lasting curling.
💫. 360°rotating and curling, with mascara, double the effect.
💫. Multiple temperature protection, no damage to skin and eyelashes.
💫. Easily roll hot, long-lasting shaping, time-saving, fast, and quick to create beautiful eyes.
💫. Double temperature design, 65°C is suitable for soft eyelashes and false eyelashes, and 85°C is suitable for thick and hard eyelashes.
💫. Universal Type-C USB charging, more environmentally friendly.
💫. Diamond appearance design, high-grade & noble.
💫. The battery has large capacity, small size and easy to carry.
🔴✨HOW TO USE:
1️⃣ Turn on elelash curler and wait for about 10-30 seconds until silicon strip turns from red to white.
2️⃣ Put ironing part close to eyelashes roots push up eyelashes and stay for 5-8 seconds.
3️⃣ Move ironing part to middle of eyelashes push up again and then stay for 5-8 seconds
4️⃣ Applying mascara again is more effective
Specification:
Product Name: ANLAN Heated Eyelash Curler
Model: LKL-30A
Material: ABS
Size: 148 * 40 * 22mm
Weight: About 40g
Battery Capacity: 350mAh
Power Type: Type-C Charging
Charging Time: About 2 Hours
Automatic Turn Off: 3 Minutes
Temperature Range: Low: 60°C-70°C High: 75°C-85°C