ANLAN Blackhead Remover T Zone Pore Vacuum Cleaner
ANLAN Blackhead Remover Vacuum Pore Cleaner Acne Comedones Removal Black Head Remover Face Care Pimples Tools Comedone Extractor
Blackhead remover Blue and red light Replaceable Heads Face Deep Vacuum Cleaner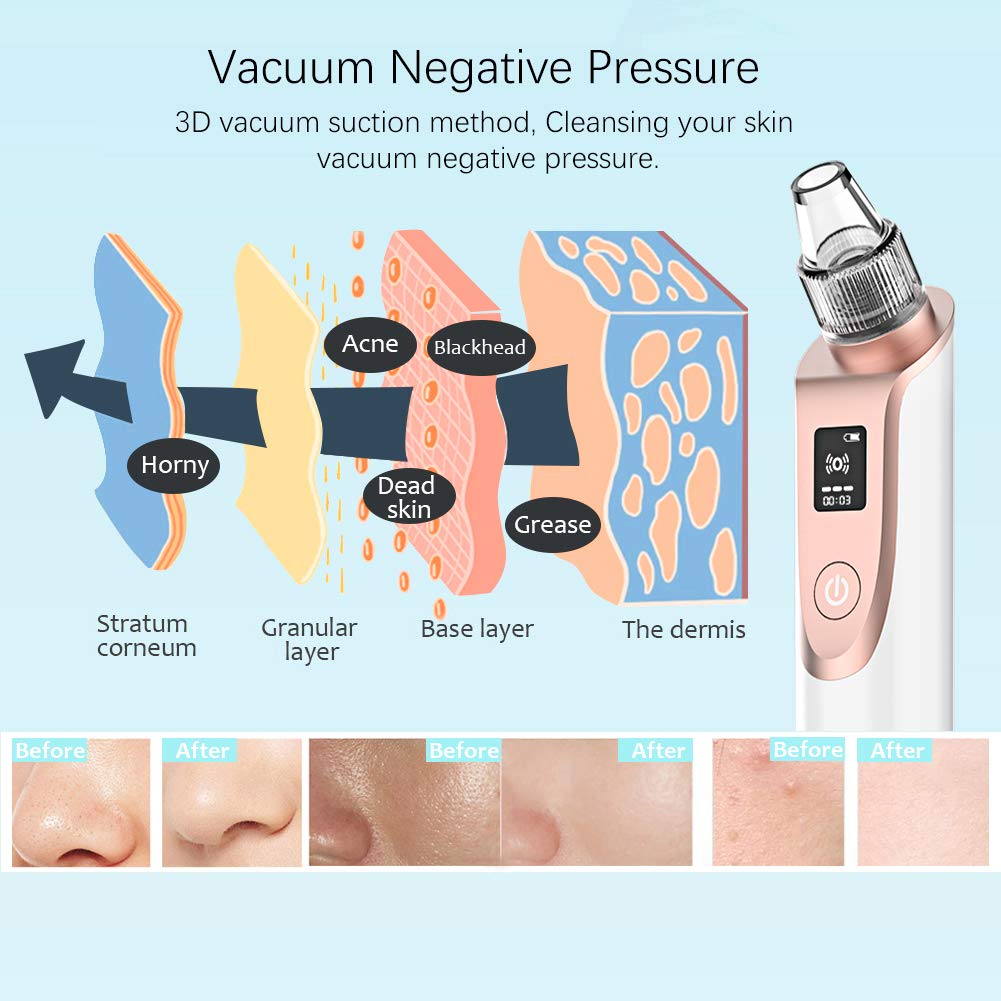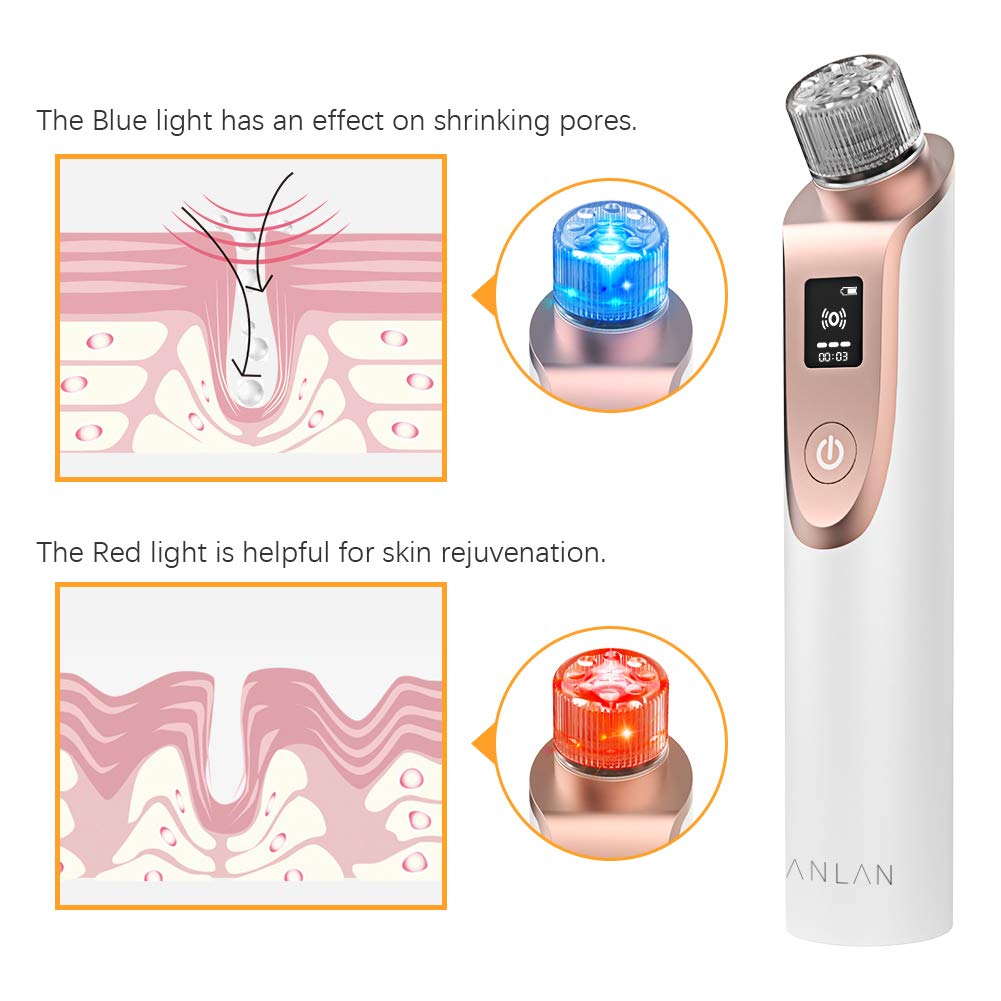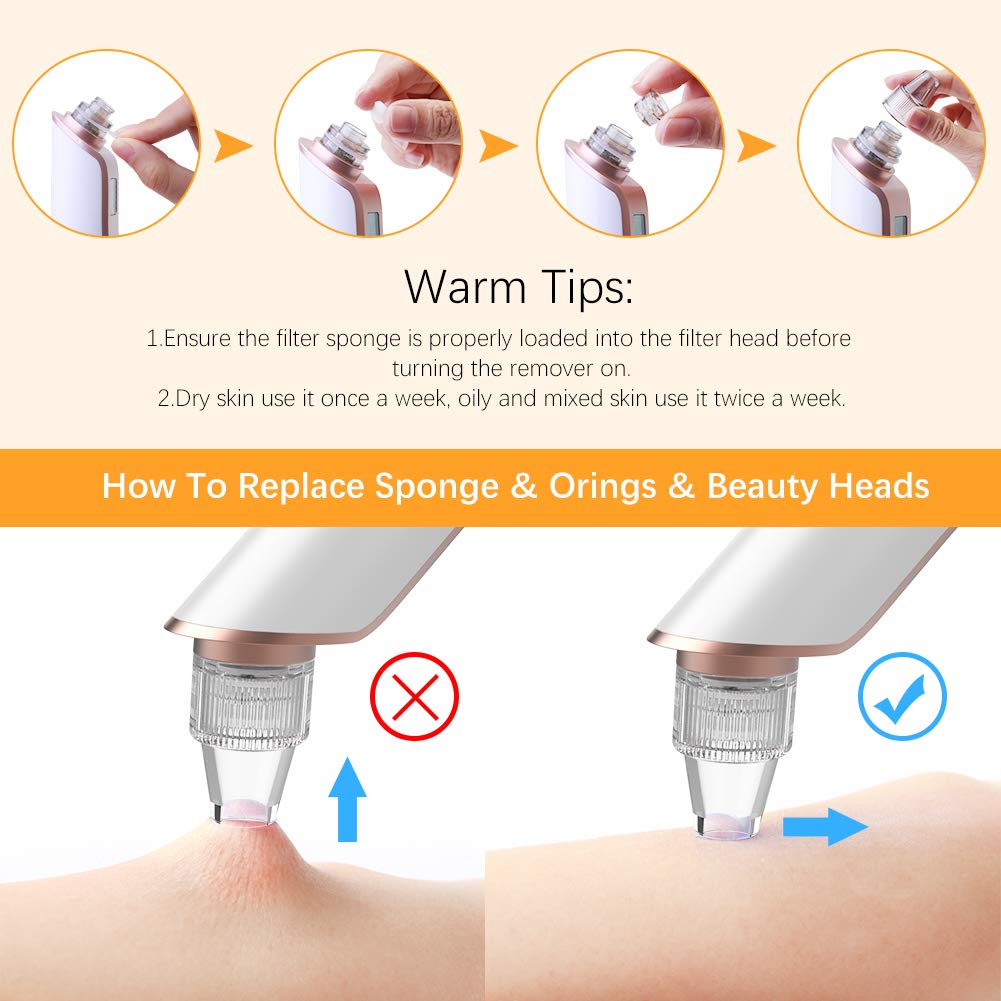 √ 5 Replaceable Beaty Heads: Beauty heads have different effects and can be replaced according to actual needs.

√ Adjustable Sunction Level:
-Low Level: Applicable to the relalively thin parts of the cheeks and lips.
-Middle Level: Applicable to the jaw position.
-High level: Applicable to the nose part (where the grease is strong).

√ Easy To Clean (The beauty head is easy to remove and clean)
The filter sponge can be repeatedly cleaned and used, which effectively prevents grease from entering the machine.

√ Comfortable and Portable: Comfortable grip, suitable weight and size make it convenient for anywhere.

√ Unique Blu-ray and Red light Design: After blackheads are sucked out, turn the moder into blue or red light.
· Blue and red light have the effect of anti-inflammatory and shirinking pores. It is recommended to use 3-5 minutes each time.

√ Led Display Design (The battery status and mode can be known through the screen)
More advanced than the traditional Blackhead Remover. Convenient and multifunctional.