Brand Profile
Established in 2018, ANLAN has been focusing on design, research & development, manufacturing, sales, and service of Beauty Devices over 4 years.
ANLAN is committed to becoming a global brand to benefit thousands of women in the beauty industry. Being beautiful and safe at the same time is our focus and long-term goal.

ANLAN focuses on the beauty and health industry, developing and selling beauty, hairdressing, and health-related products. Since its establishment, it has been committed to providing users with "safe and effective" health and beauty products with its self-developed Beauty Teches beauty technology. With the investment of Beauty Teches, in exchange for the freedom of human beings to "pursue the self and pursue the beauty" to the greatest extent.
Brand Concept
ANLAN believes in the power of science and technology, and uses advanced technology certified by authoritative (industry) to develop next-generation beauty instrument products. ANLAN has more than 255 certifications from 32 countries or regions around the world in the field of beauty devices.

"Always For You" wholeheartedly for you is ANLAN's commitment to user service experience. Through a full range of service models, every user can experience ANLAN's "wholeheartedly for you" concept and attitude.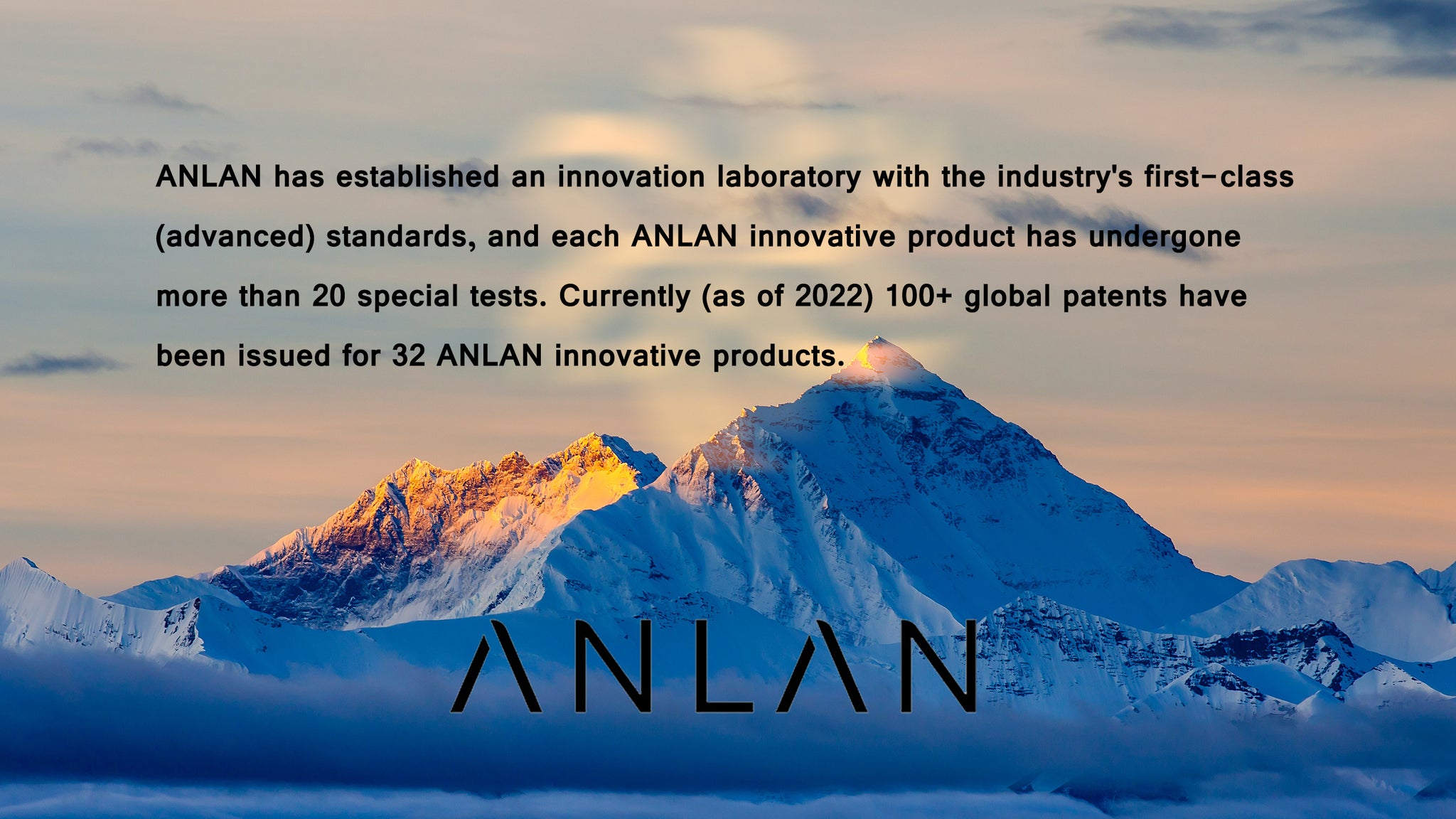 Quality management · Quality assurance
ANLAN products are produced in a clean and hygienic environment. The advanced air filtration system filters 99.7% of dust and pollutants, and the monitoring standard is higher than the Chinese standard. The ANLAN workshop is equipped with the latest thermostatic control system. In order to do every step with the heart of a craftsman.


In addition, ANLAN has established an innovation laboratory. From consumer research, product development, closed testing to the launch of new products, every product that has been approved as a "Birth Certificate" has passed multiple skin tests.We continuously adjust our technology to verify the safety and effectiveness of our products, striving to provide our customers with safer and more effective products.
Innovative products
Beauty series

Ultrasonic ion cleansing device:
Ultrasonic technology, EMS micro-current stimulation, deep cleansing, ion cleansing export, ion nutrition import, lifting firming, and shaping.

Purifying blackhead instrument:
Vacuum negative pressure technology, ice-heat two compresses.

Nano sprays facial steamer:
Nano-level OZONE ion steam.

Eye Beauty:
Mainly uses red and blue radiofrequency technology to improve fine lines around the eyes and promote deep absorption of eye cream.
Personal-care series
Electric eyebrow trimmer:
Made of micro-magnetic stainless steel, electric high frequency.

IPL hair removal device:
IPL strong pulsed light technology.

Ion hair straightener:
Combine negative ion and infrared technology to treat hair.
Shenzhen Zidie Trading Co., Ltd.
Commercial Room 113, Block D, Building 1, Ronghuifu, Country Garden, Wuhe Community, Bantian Street, Longgang District, Shenzhen
Email:support@anlan.co
Phone:+86 1992655638